"Il vecchio sentiero è vicino."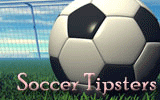 Major championships
standings
England

1. Tottenham Hotspur
9 pl.
20 pts
2. Liverpool
9 pl.
20 pts
3. Chelsea
9 pl.
18 pts
4. Leicester City
9 pl.
18 pts
5. Southampton
9 pl.
17 pts
read all


Spain

1. Real Sociedad
10 pl.
23 pts
2. Atletico Madrid
8 pl.
20 pts
3. Villarreal
10 pl.
19 pts
4. Real Madrid
9 pl.
17 pts
5. Cadiz
10 pl.
14 pts
read all


Italy

1. AC Milan
8 pl.
20 pts
2. Sassuolo
8 pl.
18 pts
3. Roma
8 pl.
17 pts
4. Juventus
8 pl.
16 pts
5. Inter
8 pl.
15 pts
read all


Germany

1. Bayern Munich
8 pl.
19 pts
2. Borussia Dortmund
8 pl.
18 pts
3. Bayer Leverkusen
8 pl.
18 pts
4. RB Leipzig
8 pl.
17 pts
5. Wolfsburg
9 pl.
17 pts
read all


France

1. Paris Saint-Germain
11 pl.
24 pts
2. Lille
11 pl.
22 pts
3. Lyon
11 pl.
20 pts
4. Montpellier
11 pl.
20 pts
5. Monaco
11 pl.
20 pts
read all


Netherlands

1. Ajax
9 pl.
24 pts
2. Vitesse
9 pl.
22 pts
3. Feyenoord
9 pl.
21 pts
4. PSV Eindhoven
9 pl.
20 pts
5. FC Twente
10 pl.
18 pts
read all


Portugal

1. Sporting CP
7 pl.
19 pts
2. Braga
7 pl.
15 pts
3. Benfica
7 pl.
15 pts
4. FC Porto
7 pl.
13 pts
5. Rio Ave
7 pl.
10 pts
read all


Russia

1. CSKA Moscow
15 pl.
32 pts
2. Zenit St. Petersburg
15 pl.
31 pts
3. Spartak Moscow
15 pl.
29 pts
4. Dinamo Moscow
15 pl.
27 pts
5. FC Rostov
15 pl.
26 pts
read all


Brazil

1. Atletico MG
23 pl.
42 pts
2. Flamengo
22 pl.
39 pts
3. Sao Paulo
20 pl.
38 pts
4. Internacional
22 pl.
36 pts
5. Fluminense
22 pl.
35 pts
read all


Argentina

1. Boca Juniors
23 pl.
48 pts
2. River Plate
23 pl.
47 pts
3. Velez Sarsfield
23 pl.
39 pts
4. Racing Club
23 pl.
39 pts
5. Argentinos Juniors
23 pl.
39 pts
read all

Contacts
Customer E-mail: info@11livegoal.com
(service enquiries, general questions etc.)
Webmaster E-mail: webmaster@11livegoal.com
(for link exchange, site malfunctions etc.)
We respond on these e-mails only in Working hours: 9.00 - 19.00 C.E.T. (GMT=0 winter time , GMT=+1 summer time)
all days, excluding Sunday and official holidays.
We will do our best to answer you as quickly as possible.
About us, Services
www.11livegoal.com is informative and statistically sports website. Services and information displayed on the website are free except those showed on banners/advertisements.
More about terms of use is written here: terms-of-use , you must also read our privacy policy
.
Some of displayed services are brought with cooperation (widgets) of 3rd party websites.
Here is a list of our services/statistics which are very important for bettors, punters and even regular sport fans:
livescore
odds changes (coefficient movement)
live video (free online stream)
standings (ranking of teams in most of the world soccer leagues)
hot news (sport headlines all over the world)
We take no response for wrong coefficients/odds of bookmakers or any loss that may occur.
RESPONSIBLE BETTING
If you believe that you have a problem with gambling, you can contact GamCare confidential helpline on 0845 6000 133 or visit their website at
www.gamcare.org.uk
for further information.
UnderAge Gambling
It is against the law for those under 18 to gamble. It is prohibited for people under the age of 18 to use this website.
Keeping Control
Whilst the majority of people do gamble within their means, for some gambling can become a problem. It may help you to keep control to remember the following:
Gambling should be entertaining and not seen as a way of making money
Avoid chasing losses
Only gamble what you can afford to lose
Keep track of the time and amount you spend gambling
If you want to have a break from gambling you can use our self exclude option
If you need to talk to someone about problem gambling then contact GamCare
Problem Gambling
If you are concerned that gambling may have taken over your (or someone else`s) life then the following questions may help you find out:
Do you stay away from work, college or school to gamble?
Do you gamble to escape from a boring or unhappy life?
When gambling and you run out of money, do you feel lost and in despair and need to gamble again as soon as possible?
Do you gamble until your last penny is gone, even the fare home or the cost of a cup of tea?
Have you ever lied to cover up the amount of money or time you have spent gambling?
Have others ever criticised your gambling?
Have you lost interest in your family, friends or hobbies?
After losing, do you feel you must try and win back your losses as soon as possible?
Do arguments, frustrations or disappointments make you want to gamble?
Do you feel depressed or even suicidal because of your gambling?
The more you answer `yes` to these questions, the more likely you are to have a serious gambling problem. To speak to someone about this contact the GamCare confidential helpline on 0845 6000 133 or visit their website at www.gamcare.org.uk for further information.
Blog of 11livegoal
Free single predictions
Bahia - Sao Paulo
X2
Instituto - Chacarita Juniors
1X
Vitoria - CRB
1X
Sporting Cristal - AD Cantolao
1X
Sport Huancayo - Alianza Lima
X2
Brown Adrogue - All Boys
1X
Read all