"Il vecchio sentiero è vicino."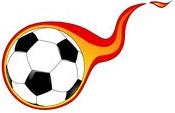 Major championships
standings
England

1. Liverpool
16 pl.
46 pts
2. Leicester City
15 pl.
35 pts
3. Manchester City
16 pl.
32 pts
4. Chelsea
16 pl.
29 pts
5. Manchester United
16 pl.
24 pts
read all


France

1. Paris Saint-Germain
16 pl.
39 pts
2. Marseille
16 pl.
31 pts
3. Lille
17 pl.
28 pts
4. Rennes
16 pl.
27 pts
5. Bordeaux
16 pl.
26 pts
read all


Germany

1. Borussia Moenchengladbach
14 pl.
31 pts
2. RasenBallsport Leipzig
14 pl.
30 pts
3. Borussia Dortmund
14 pl.
26 pts
4. Schalke 04
14 pl.
25 pts
5. Freiburg
14 pl.
25 pts
read all


Italy

1. Inter
15 pl.
38 pts
2. Juventus
15 pl.
36 pts
3. Lazio
15 pl.
33 pts
4. Roma
15 pl.
29 pts
5. Cagliari
14 pl.
28 pts
read all


Netherlands

1. Ajax
16 pl.
41 pts
2. AZ Alkmaar
16 pl.
38 pts
3. PSV Eindhoven
16 pl.
31 pts
4. Willem II
16 pl.
29 pts
5. Heracles
15 pl.
24 pts
read all


Portugal

1. Benfica
13 pl.
36 pts
2. FC Porto
12 pl.
31 pts
3. Famalicao
13 pl.
24 pts
4. Sporting CP
12 pl.
20 pts
5. Braga
12 pl.
18 pts
read all


Russia

1. Zenit St. Petersburg
19 pl.
45 pts
2. FC Krasnodar
19 pl.
35 pts
3. CSKA Moscow
19 pl.
34 pts
4. Lokomotiv Moscow
19 pl.
34 pts
5. FC Rostov
18 pl.
31 pts
read all


Spain

1. Real Madrid
15 pl.
34 pts
2. Barcelona
14 pl.
31 pts
3. Sevilla
15 pl.
30 pts
4. Real Sociedad
15 pl.
26 pts
5. Athletic Bilbao
15 pl.
26 pts
read all


Brazil

1. Flamengo
37 pl.
90 pts
2. Santos FC
37 pl.
71 pts
3. Palmeiras
37 pl.
71 pts
4. Gremio
37 pl.
65 pts
5. Athletico Paranaense
37 pl.
63 pts
read all


Argentina

1. Boca Juniors
15 pl.
29 pts
2. Argentinos Juniors
15 pl.
29 pts
3. River Plate
14 pl.
27 pts
4. Lanus
15 pl.
26 pts
5. Racing Club
15 pl.
26 pts
read all

Terms of use
This website (www.11livegoal.com) called with short name "site" is a website for comparing betting odds from bookmakers, dropping odds (odds movement), livescores, sport news, sport statistics, live video streams etc. This Site do not offer bookmaking services.
In order to place bets you must access the bookmakers' web sites and comply with their terms and conditions.

The information contained on the Site originates from various bookmakers' official websites and is being updated regularly. Anyway due to continuous changes in the bookmakers' odds, the information shown on Site and current information on the bookmakers' web sites may be different.
Always check the odds at the bookmakers' before placing a bet.

Neither Site nor anyone associated with the Site accepts any responsibility whatsoever for any loss that may be sustained as a result of the use (or misuse) of the odds presented on the Site, irrespective of how that loss might be sustained.

We do not guarantee winnings and cannot be held liable for losses resulting from the use of information obtained from the Site. Nor can we be held responsible for any incorrect or incomplete online results.

The materials on the Site are provided on "as is" basis and without warranties of any kind either expressed or implied. To the fullest extent permissible pursuant to applicable law, we disclaim all warranties, express or implied, including, but not limited to, implied warranties of merchantability and fitness for a particular purpose. We do not warrant that the functions contained in the materials on the Site will be error free, and that the data on the Site is updated and accurate. We do not warrant or make any representations regarding the use or the results of the use of the materials and information on the site in terms of their reliability, correctness, accuracy or otherwise. www.11livegoal.com is not in any form responsible for any damages caused in relation to the use of www.11livegoal.com services.

We explicitly disclaim any responsibility for the accuracy, content, or availability of information found on sites that link to or from the Site. We cannot ensure that you will be satisfied with any products or services that you purchase from a third-party site that links to or from the Site or third party content on our sites.

Please exercise discretion while browsing the Internet using this Site. You should be aware that when you are on the www.11livegoal.com website, you could be directed to other sites that are beyond our control. We are not responsible for content of other web sites.

We make no representation that materials on the Site are appropriate or available for use in any particular location. Those who choose to access the Site do so on their own initiative and are responsible for compliance with local laws, if and to the extent local laws are applicable.

These Terms are effective until terminated by either party. You may terminate these terms at any time by discontinuing use of the Site and destroying all materials obtained from the Site and all related documentation and all copies and installations thereof, whether made under the terms of these Terms or otherwise. These Terms will terminate immediately without notice from us if in our sole discretion you fail to comply with any term or provision of these terms.

The information provided within this site is entirely and strictly for entertainment and informational purposes only! Any use of this information in violation of any international, federal, state or local laws is strictly prohibited.

The web sites listed in www.11livegoal.com (like banners, advertisements, links, partners, friends) are not under the control of us and we are not responsible for of the contents of any linked site or any link contained in a linked site, nor any changes or updates to such sites.

By using this Site, you agree to be bound by any such revisions and should therefore periodically visit this page to determine the then current terms to which you are bound.
Free single predictions
Rosario Central - Boca Juniors
X2
Motagua - UPNFM
1X
Alajuelense - Herediano
1X
Chaco For Ever - Def. Pronunciamiento
1X
CA Estudiantes - Guillermo Brown
1X
Trofense - SC Espinho
X2
Read all